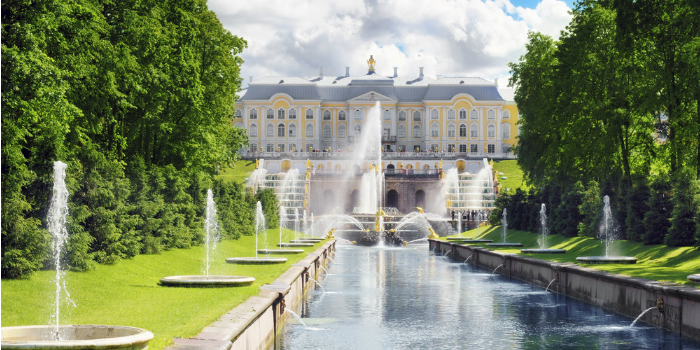 We are interested in partnership with travel agents, tour operators, sport clubs and other professional organisations who would like to promote our products or want to create bespoke itineraries for their customers with the help from Go Russia professionals.
ABOUT GO RUSSIA
Go Russia is the leading UK tour operator specialising in tours across Russia and to countries of the former USSR, Mongolia and China. We offer:
We are also proud to be one of the few providers in the world offering truly unique space and aviation related programs:
In 2012, Go Russia won the prestigious Word Travel Awards program, the travel's industry equivalent to the Oscar's, and was nominated
Russia's Leading Inbound Travel Agency 2012
.
We have a long collaboration with Wanderlust – a leading UK travel magazine. Go Russia has been featured on TV and media trips in various regions of Russia. Read more
about our press trips
.
We offer holiday packages designed by us and separate travel-related services in Russia, Mongolia and China:
Private guided excursions in major Russian cities including Moscow and St. Petersburg (most European and Asian languages are spoken)
Hotels all over Russia
Airport and railway transfers
Domestic and international train tickets in Russia, Mongolia and China
Ballet, circus and other performances and sports events tickets
We strongly believe that by expanding your travel portfolio to include Go Russia products and services, Go Russia will enable you a great deal of value. Such as:
Our Russia Expertise.

Go Russia was nominated a

Leading Russia's Inbound Agency 2012

, World Travel Awards Winner. We are highly ranked on Tripadvisor, we have a number positive reviews in the press and travel guides, we have catered for thousands of happy customers. We can advise your team on all aspects of traveling to Russia and beyond, give practical tips and also provide help designing customised tours if required.



Guaranteed weekly departures of our standard tours throughout the year.

We set all dates a year in advance and all departures are guaranteed. For all our packages, we use only qualified licensed guides and centrally located hotels of high standard, which are highly rated on Tripadvisor. We only operate in small groups, allowing for a more personalised experience among the customers and the tour guides. Below you will find links to our standard packages:

Tailor-made trips and separate travel services.

Offering standard packages as detailed above, we are able to provide individual tailor-made itineraries according to your budget and focus of your trip. We can also assist you with guided tours in major Russian cities, Ukraine, Mongolia and China, and offer transfers and hotel bookings.



Competitive prices FIT and groups.

As specialists in Russia and Trans-Mongolia, we are able to offer competitive pricing to our partners worldwide. For example:

Russian visa support – only $10.00
Transfer between airport and hotel in St. Petersburg - $40.00
Trans-Mongolian package – from $1.045
We also provide group quotes
Please let us know the packages you are interested in and we will email the detailed price-list.
Generous commission structure up to 15%.

Alternatively we can offer net prices, or annual commission based on sales results, whichever is your preferred method.



Pricing in major currencies.

We can provide prices and collect payments in British Pounds Sterling, Euros or US Dollars, meaning less currency risk for you when dealing with separate suppliers based in various regions.



Dedicated Visa team.

We advise on all aspects of obtaining Russian, Mongolian and Chinese travel Visas. We also check customer application forms, to make sure they are completed as per the rules of the relevant consulate. We also provide official Visa support documents.



Dedicated tour manager.

You will be assigned a dedicated travel consultant as tour manager, who will look after all your requests and provide advice.



Emergency contact number.

We provide 24/7 emergency support to all customers joining our tours.



Financial stability.

All our packages are financially protected though ATOL and insolvency insurance. In the unlikely event of our bankruptcy, our customers will either get a full refund or the insurance company will make ensure that all travelers are safely returned home.



Liability insurance.

We have valid liability insurance. In the unlikely event of any personal damage claims, our insurance would cover the compensation. We closely monitor all our suppliers and regularly send our staff on site inspection trips.
If you have any questions, require additional information or would like a quote for a bespoke itinerary, please
contact our product development team
directly.
We would like to hear about new destinations, marketing opportunities, etc. and if you have a product that you would like to offer us please use our dedicated page "
How to become a Go Russia supplier
" and follow the guidance.