Mariinsky Theatre in St. Petersburg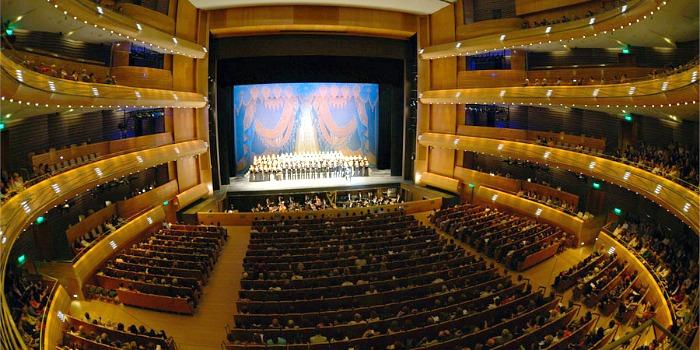 Architect Cavos built the Mariinsky Theatre, named in honor of Maria Fedorovna, the wife of Emperor Alexander II, in 1859-1860. The building was constructed on Teatralnaya Square, and since then the square was recognized as the center for cultural life St. Petersburg. The hall of the Mariinsky Theatre is one of the most beautiful in the world. It is decorated with a splendid three-circled chandelier and vivid plafond, designed by master Frachioli, famous curtains by Alexander Golovin, and gilded decorations and statues.
The opera and ballet troupe of the Mariinsky Theatre is famous all over the world for its professionalism, talent and mastery. The repertoire includes such classics as Tchaikovsky's Eugene Onegin, the Nutcracker, the Swan Lake and works by Mozart, Verdi and Rossini, and operas Don Juan by Mozart and War and Peace by Prokofiev.
Among the performances that were recently staged are the Jewels by Balanchin, La Boehm by Puccini and Macbeth by Verdi. Each new performance at the Mariinsky Theatre is a real event in the cultural life of Saint Petersburg.