Circum-Baikal Railway Walking Tour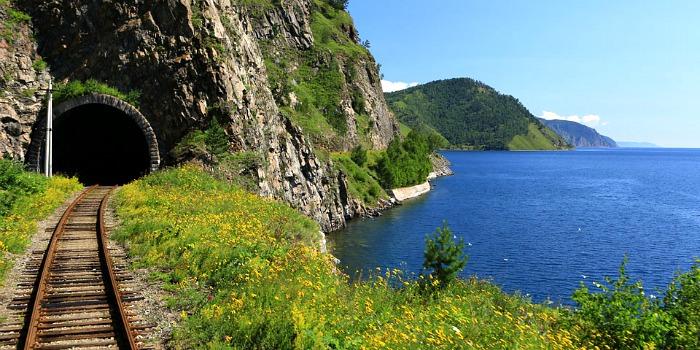 Enjoy a walking tour along the Circum-Baikal railway – a truly historic line - starting from Port Baikal to the first or second tunnel. You're bound to be impressed by the stunning views of Lake Baikal, its magnificent beauty and the surrounding hills. This is a circular route, which starts and ends in Listvyanka village.
We will cross the source of Angara river on a ferry to Port Baikal – a tiny local settlement that features a railway museum and then we will walk along the lake and the Circum-Baikal railway up to the first or second tunnel. You will be accompanied by an English-speaking guide, who will tell you about the region's history and wildlife, many facts and figures, and stories and legends of the construction of the railway. On the lake shore your guide will cook a delicious lunch on a camp-fire for you. Return back to Listvyanka.
Note: Total distance to the first tunnel is 4 km (2.5 ml), to the second 4 km (2.5 ml) more. The distance covered will depend on the group overall fitness. The tour is also suitable for elderly people who are fit and do not have any walking difficulties, there is no altitude change while walking.
Available 01 June - 15 September.