Crab Festival in Vladivostok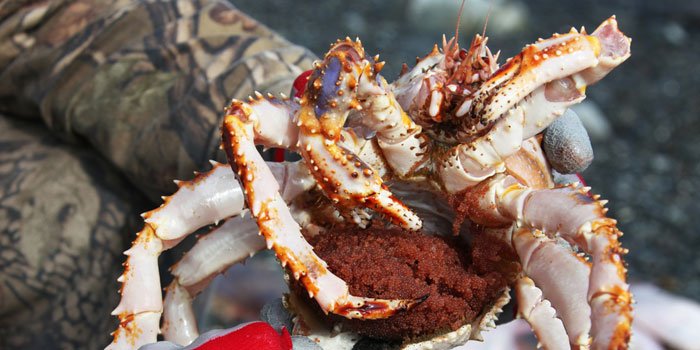 If you're a lover of crab dinners, then you'll be keen to time your visit to Vladivostok to coincide with the annual International King Crab Festival. It's a relatively new festival, established in 2016, but it's fast growing in popularity. It takes place in July, the harvest season for this delicious crustacean. King crabs caught in Kamchatka are steamed and served at a discounted price in the self-titled gastronomic capital of the Far East region.
In participating restaurants, diners get to see the crab that will become their dinner before it's sent to the kitchen to be prepared. Steaming crab ensures that you'll appreciate the flavor of the meat without the distraction of sauces, spices or any other accompaniment. King crab and blue king crab, widely found in the Bering Strait, are likened by some to lobster, and certainly the meaty flesh is a nutritious, tasty and filling meal, yet healthy too.