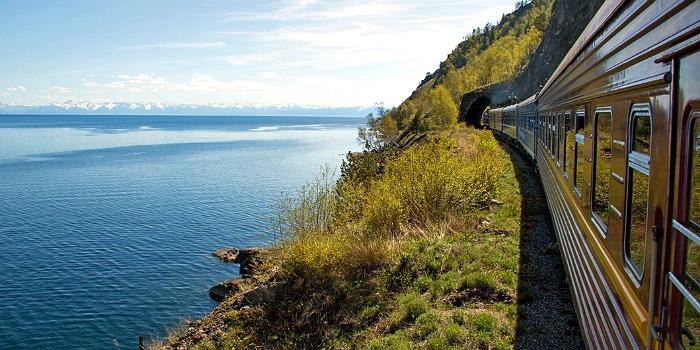 This is the only train departing daily between Russia and Mongolia connecting Irkutsk with Ulan Bator. The train also stops in Ulan - Ude making it a perfect opportunity to explore the Buryat culture.
The train that goes from Russia to Mongolia or vice versa is actually two carriages (during high periods can be more). These two carriages are either attached to the Russian train when traveling in Russia or to the Mongolian train - in Mongolia making it look bigger, but there are only two carriages that cross the border.
Each carriage features 9 compartments, 2 toilets, a boiler for hot drinking water. The train is solid, clean, and well looked after by the attendants, however do not expect any luxury or higher level of service. There is no dining car or 1st class compartments. However, you can get snacks, instant noodles, soups, tea or coffee from the train attendants or station shops. There is also a local non expensive café on the border in Russia offering hot food. For those who have upgraded to 1st class train we will buyout the whole compartment.
Train 362 Irkutsk - Ulaanbaatar 21:50 - 06:10 +2
Train 361 Ulaanbaatar - Irkutsk 21:30 - 07:41 +2
2nd class carriages (2 carriages)