MS Anton Chekhov - 3*
Cruise ship on Russian waterways.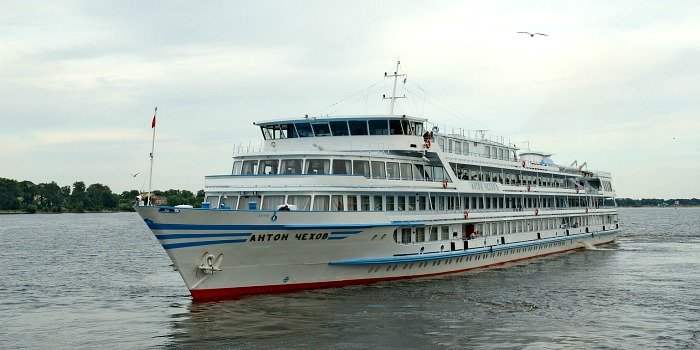 Overview
MS Chekhov is a large river vessel built in Austria (Project Q-056) for long river voyages. The ship was built in 1978 and has recently (2018 - 2019) gone several refurbishments to keep up with international standards. It is an alternative to the German-made vessels of project 301 and 302 and it favorably differs from them with a higher cabin standard and innovative design of public areas.
This ship features single, double and deluxe cabins, which are comfortably furnished and have private bathrooms and air conditioning. The ship features a restaurant, two bars (one of which has a swimming pool under a sliding glass roof), reading lounge and lecture room, a movie theatre, a beauty salon, sauna and a souvenir shop. Laundry and doctor's services are also available. Passenger capacity - up to 145 people.
All cabins are outside facing with a large picture window, climate control, private bathrooms and speaker for announcements. Unfortunately the ship is not equipped with wheelchair access and elevator.
Total number of cabins 74:
3 Single cabins
44 Standard cabins
25 Deluxe cabins
2 suite cabins
Cabins
Type of Cabin
Surface
(in meters)
Cabin #
1
Suite
32
106 - 107
2
Deluxe boat deck
20,5-21,0
108 - 119
3
Twin boat deck
10.5
105, 120 - 122
4
Deluxe upper deck
20,5-21,0
214 - 225
5
Twin upper deck
10.5
202, 204 - 213, 226 - 229
6
Single upper deck
9.0
200, 201, 203
7
Deluxe main deck
20,5-21,0
320
8
Twin main deck
10.5
303 - 319, 321 - 325, 327, 329, 331

Boat Plan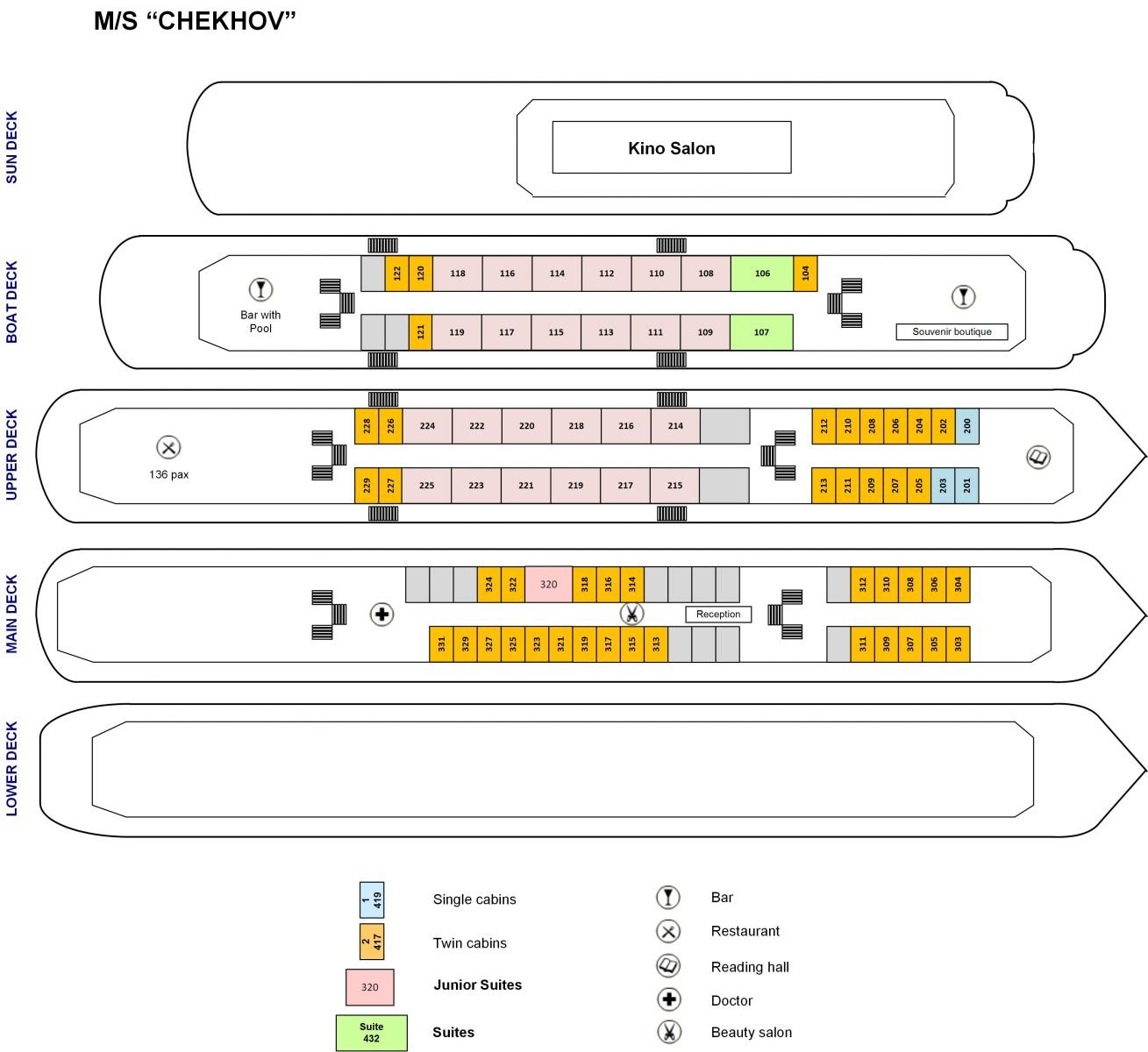 Photogallery