MS Vasiliy Kandinsky - 3*+
Cruise ship on Russian waterways.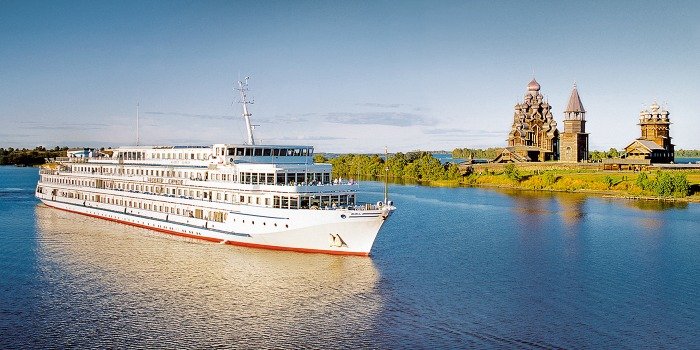 General
M/S "Vasiliy Kandinsky" is named after the famous Russian painter. It is a four deck vessel built in Germany in 1982 and completely refurbished according to the highest European standards in 2013. Now the boat is considered to be one of the best on the Russian waterways. Special efforts were made to create maximum comfort for cruise passengers.
All cabins are outside (with the exception of the lower deck) and have a promenade walkway outside the cabin and large picture window which can be opened (with the exception of the lower deck). Every cabin has a private bathroom, individual air conditioning, heating control, radio, refrigerator, and wardrobe.
Outside you will find spacious decks with loungers, chairs, and tables. All these luxuries will allow you to admire the beauty of the river's landscapes.
The ship features two restaurants; two bars, small souvenir shop, music salon, conference hall, beauty salon, and doctor's office.
Passenger capacity - 204 people. Unfortunately the ship is not equipped with wheelchair access and elevator.
Total number of cabins:
58 Twin cabins
8 Single cabins
36 Junior Suites
Techical characteristics
| | |
| --- | --- |
| Length | 129,1 m |
| Breadth | 16,7 m |
| Draught | 2,94 m |
| Passenger capacity | 200 pax |
| Speed | 25,5 km/h |
| Built | 1982, Germany |
| Total rebuilt | 2013 |
Cabins
Cabins
Size
Main Deck
201-234
8.5 Sq m
Upper Deck
301-310
8.5 Sq m
329-342
9 Sq m
Junior Suite
311-328, 401-418
19.3 Sq m
Single
419-426
7.5 Sq m
Quad
107-110
13 Sq m
Deck Plan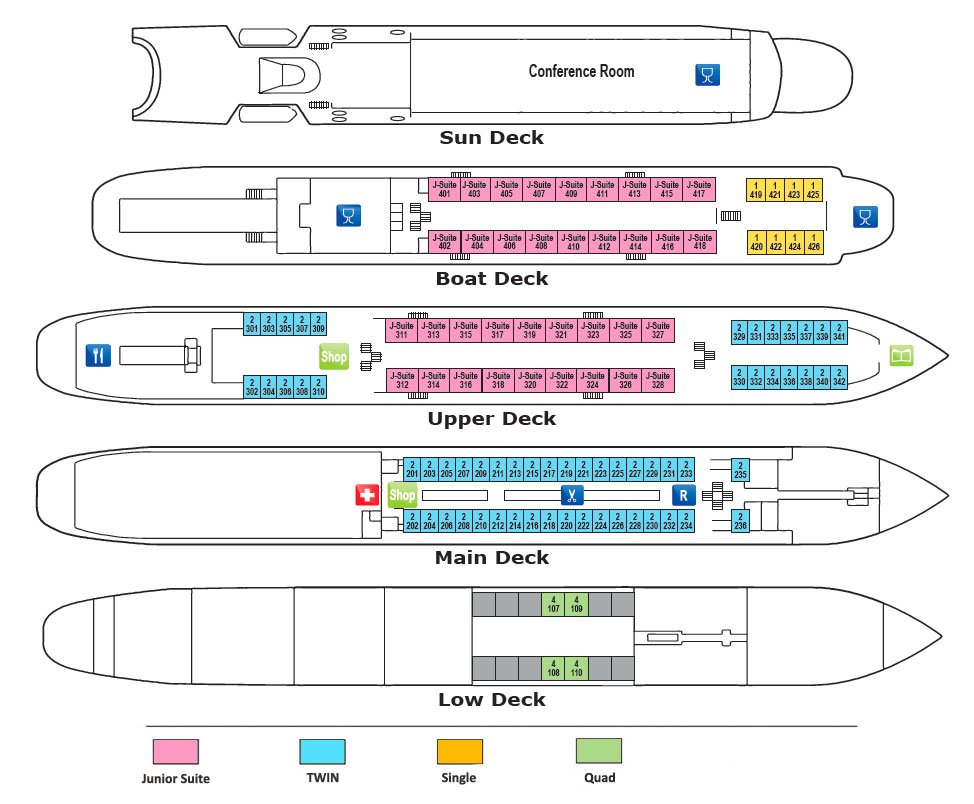 Photogallery