Moscow City Tour by Car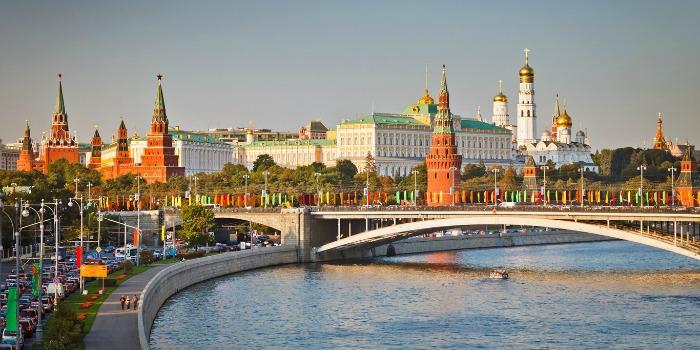 A city as great as the Russian capital requires your undivided attention. Our guided city tour by car affords the opportunity for you to sightsee without concerning yourself with getting around, as well as enabling you to cover sufficient ground to get a sense of place. Here in Moscow, more than anywhere else in Russia, you'll sense the presence of the Russian Renaissance; the city, like the country as a whole, has altered immensely over the past two decades. This ancient city has seen many changes during its long history; it was first mentioned in the chronicles in 1147, almost 900 years ago, and has often played host to pivotal events.
Moscow's wide boulevards and avenues lend themselves to vehicular sightseeing. From your window, you'll be able to admire the historic buildings and mansions which line the streets. You'll begin your discovery of Moscow from the Sparrow Hills observation platform. All of Moscow is laid before you to take in. We'll pay our respects at the Poklonnaya Hills monument, which honors the Russian Victory in World War Two, referred to in Russia as the Great War.
Returning to the center of the city, you'll make stops at Red Square, where you'll find St Basil's Cathedral. This colorful church is recognized the world over, yet nothing prepares you for its beauty close up. You'll also see the Russian Orthodox Cathedral of Christ the Saviour. Its construction was commissioned by Alexander 1 and took many decades to complete. In 1931, Stalin ordered its demolition but it was rebuilt sixty years later. Continuing your tour, we'll also show you the Bolshoi Theatre, Victory park and the Moscow State University, one of the seven Stalin's high rises. It's a quintessentially Soviet sight and the perfect spot from which to admire the panoramic view of Moscow with the Olympic Luzhniki stadium in the foreground and the golden domes of the Kremlin in the distance.