Moscow Metro Guided Tour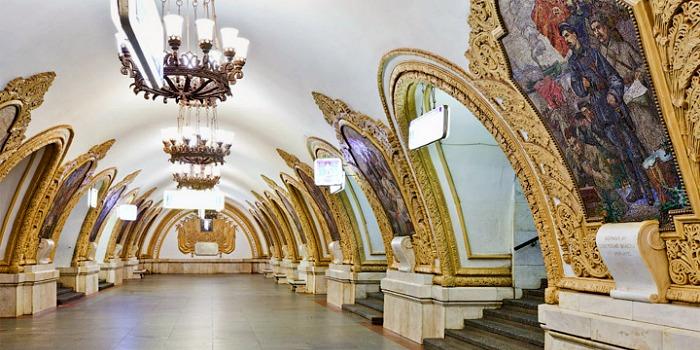 Moscow is busy, hectic city and one of its biggest assets – the famous Moscow Metro – fast and efficient way to go around. Moscow Underground was one of the proudest achievements of the Soviet era and it's still beating many other European underground systems with its extremely reliable services. It is one of the oldest underground systems and second busiest in the world.
First stations have been opened in 1935, although first construction plans date back to the Russian Empire when the Tsarist administration, impressed by their journeys to other European capitals such as London, Berlin and Paris thought to create a fast rail service that would serve Moscow and Saint Petersburg. Built the height of Soviet era it represents Soviet Realism at its best – monumental mosaics and stunning frescos, symbolising the power and strength of the USSR. And even modern stations impress with their grandeur and unique design.
During our guided tour we will explore the most sensational underground stations where the guide will show architectural masterpieces and also explain the history of metro construction.