Half Day Guided Tour to Sergiev Posad Monastery
The heart of Russian orthodox religion.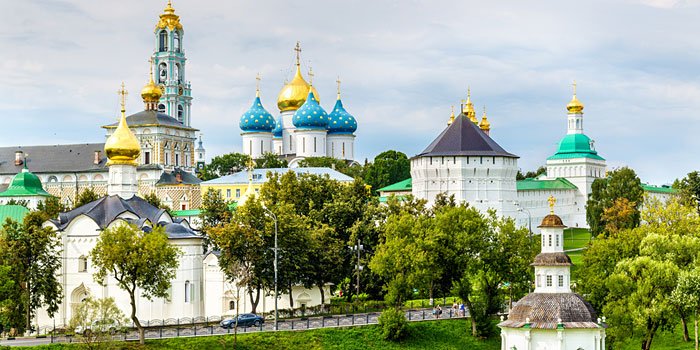 Sergiev Posad is a small provincial Russian town located in the suburbs of Moscow, just 35 miles away from the capital. The town grew up in the 15th century around one of the greatest Russian monasteries - the Holy Trinity – St. Sergius Lavra (Troitse-Sergiyeva Lavra) established by St. Sergius of Radonezh.
Holy Trinity Sergius Lavra in Sergiev Posad is a wonderful example of a working orthodox monastery, the home of Russia's Patriarch. It also hosts Ecclesiastical Academy and Seminary. The main church of the Lavra is the Cathedral of the Assumption. Among other treasures of the Lavra is the famous icon by Andrey Rublev - The Trinity.
After a guided tour of the St. Sergius Monastery and its beautiful churches you will be able to purchase Russian handicrafts - matryoshka dolls and lacquered boxes on a small bazaar as the town also claims to be the birthplace of the Russian nesting doll.
On our way to Sergiev Posad we will enjoy the charming Russian countryside as the highway runs through huge birch forests, hills, as well as past beautifully decorated country homes.