Poklonnaya Hill and WWII Victory Park Guided Tour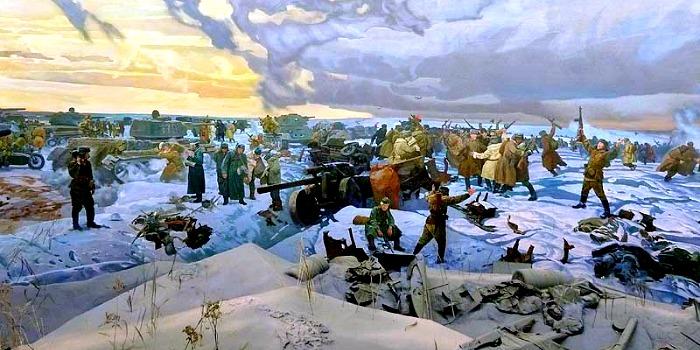 The Central Museum of the Great Patriotic War (1941 – 1945) is an integral part of the Victory memorial on Poklonnaya Hill in Moscow. Interestingly, the idea of the monument dates back to 1942 (second year of the war) when the Soviet Union of Architects announced a competition to design a memorial complex in honor of the Soviet victory. In 1955 Marshal Georgy Zhukov reiterated the idea of creating a monument of Victory in the Great Patriotic War and in 1958 a memorial stone was erected at Poklonnaya hill and a Victory Park was laid in 1961.
In March 1986 the Ministry of Culture signed a decree "On creation of the Central Museum of the Great Patriotic War of 1941-1945", which provided for the establishment of the museum in the Victory Ensemble on Poklonnaya Hill. After almost 10 years of thorough conceptual, design and building work the Museum was officially opened on 9 May 1995 commemorating the 50th anniversary of the Soviet victory over the Nazis Germany.
The museum features halls of fame and memory, art gallery, six dioramas displaying most important events in the WWII (Moscow defense, Leningrad blockade, Stalingrad battle, Kursk tank battle and other), historic halls of the exposition, cinema, and meeting halls. The exposition displays weapons, arms, banners, personal belongings of generals, medals, historical documents, and photos of the WWII period.
In December 1993 an open door exhibition of military equipment, engineering and fortifications was opened at Poklonnaya Hills next to the museum.