Memorial Museum of Astronautics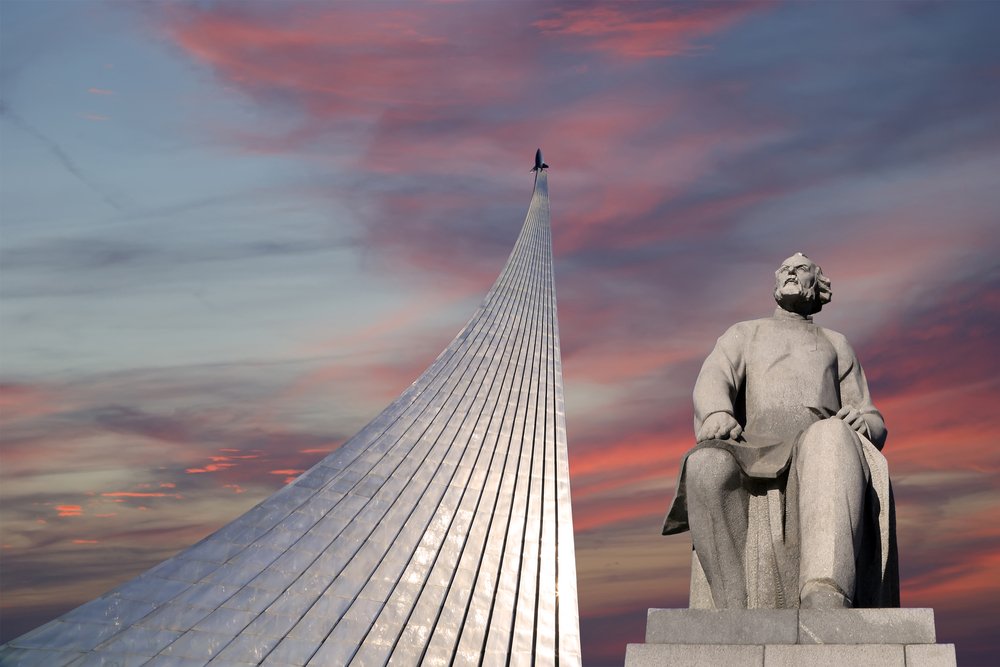 Memorial Museum of Astronautics in Moscow is a unique museum devoted to space exploration and development of rocket science. It is located in the basement of the monument "Conquerors of Space" erected in honor of the launch of Sputnik by architects M. Barshch, A. Kolchin and sculptor A. Faydysh - Krandievskiy and opened on 4 November 1964. The monument is made of polished titanium, used in rocket production, its height is 110 meters, and the angle is 77 degrees.
The Astronautics Museum was opened on 10 April 1981 to coincide with the 20th anniversary of the first manned space flight of Yuri Gagarin. The idea of the museum belonged to the chief designer of space rocket systems Sergey Korolev.
Museum exhibits are samples of rocket and space technology, personal belongings of the astronauts and engineers, archival documents, photographs and articles of numismatics and philately. After 2009 renovation the museum exhibition space has been increased to 4350 meters and new objects has been installed. There is a full-size mock space station "Mir" where you can go inside, special room with space simulators, the Mission Control Center on the screen which you can watch the International Space Station live.
The museum is a must for all space exploration lovers and those interested in rocket science and its history.