Kazan
Kazan, the regional capital of Russia, is often called the «Pearl of the Central Volga Region». It is located in the most picturesque part on both sides of the Volga River. Though the official date of the foundation of the city is considered to be the 12th century, scientists believe that the history of Kazan began much earlier. Russians and Tatars have been living here together for many centuries which has influenced the unique culture and traditions of this interesting city in many ways.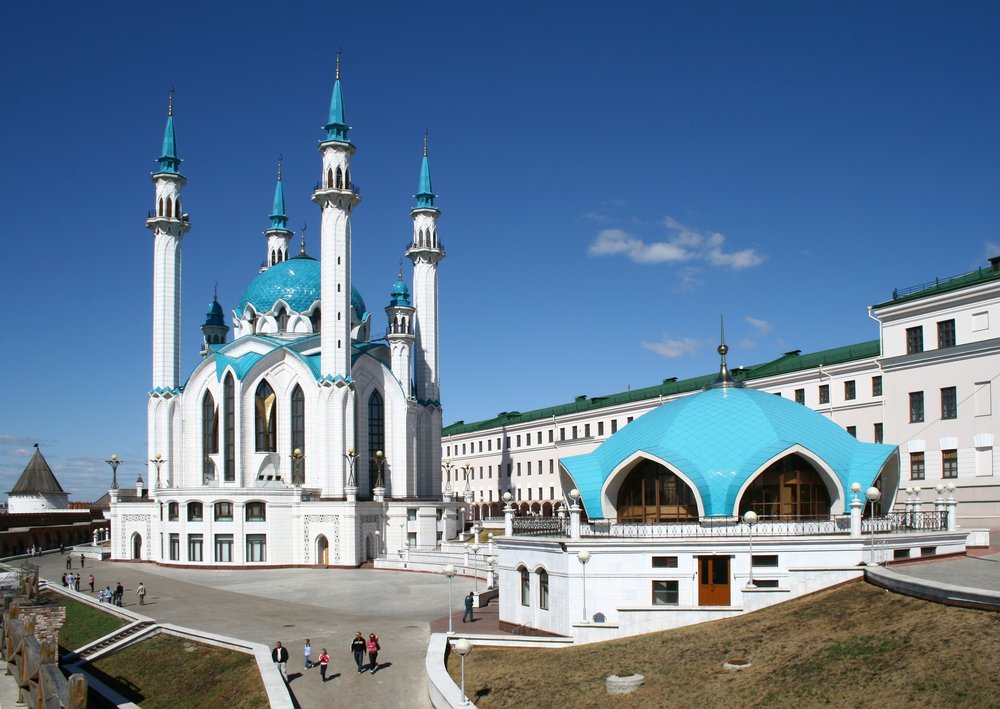 HIGHLIGHTS & SIGHTSEEING IN KAZAN
The Kazan Kremlin is the pearl of city: the white-stone architectural ensemble of the 16-18th centuries is included in the UNESCO's list of the objects of the world heritage.
St.Peter and Paul Cathedral was built in 1726 in memory of the Great Russian emperor Peter I.
Mardzhani Mosque, which was built in 1771, is one of first stone mosques, appeared in Kazan by accord of the Russian Empress Catherine II.
The Fine Arts Museum of Kazan contains about 20 thousand items of painting, graphics, sculpture and applied art of the Tatar people. Here you will also find rare archeological findings of the 7-8 centuries of the Bulgar craftsmen-ancestors of Kazan Tatars, including ornaments of silver, gold and semiprecious stones, colorful embroidery on the towels, footwear with a multi-colored leather mosaic and sacred shamails
Kazan is a living center of the Russian and international culture: the International Festival of Opera Art named after Fyodor Shalyapin takes place in Kazan each February and the International Festival of Classic Ballet named after Rudolf Nuriev is held here every May.
Old Kazan atmosphere is preserved in the former Tatar settlement with its narrow streets, wooden houses and carved fences.