Ulan-Ude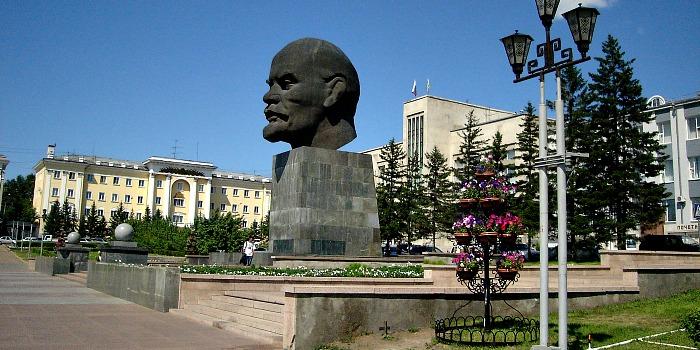 Ulan-Ude is the capital of the Buryat Republic of the Russian Federation. It is situated at the junction of - the Selenga and the Uda Rivers, on a crossroad of trading routes leading from China and Mongolia to Russia and Europe. The settlement of Ulan-Ude was founded in 1666 as a winter outpost of the Russian Cossacks. Buryatia is a unique land with its wild and virgin nature, endless steppes, alpine meadows and taiga, Buddhist temples, nomad's tents and shamans. The region provides great possibilities for ecotourism - horseback riding, hiking, trekking, boating and fishing.
HIGHLIGHTS & SIGHTSEEING IN ULAN-UDE
The Ivolginsky Datsan (Buddhist Monastery) is the main active Buddhist religion center in Russia. The Tibet Buddhism – Lamaism represents the branch of Buddhism in Russia. Nowadays the Ivolginsky Datsan is the residence of the leader of all Russian Lamas. During the excursion to the Ivolginsky Datsan you'll witness and take part in services of the temple and visit the sanctuary «Obo» at the top of a mountain.
The History Museum of Buryatia established in 1923, exhibits unique samples of cultural heritage of the Buryat region.
In the Fine Arts Museum you'll get a chance to see the Buryats' art painting, rare traditional Buryat art such as Buddhist tancas and crafts made of wood, animal skins, horsehair, bone and silver cut.
Visit to the Russian Old-Believers village might be a remarkable event for you to discover life anew, to receive warm welcome, to appreciate the folk show and to taste dishes in preserved traditional style of Russian homemade cuisine. In the Ethnographic Open-Air museum «The 18th century Buryat village» you will learn the way of living of the local Buryat population and Russian settlers. This visit gives you a chance to discover the history of the inhabitants of this land – the outposts of taiga hunters and fishermen – Evenks and light Buryat felt yurts.