St. Petersburg
Magnificent beauty of palaces and bridges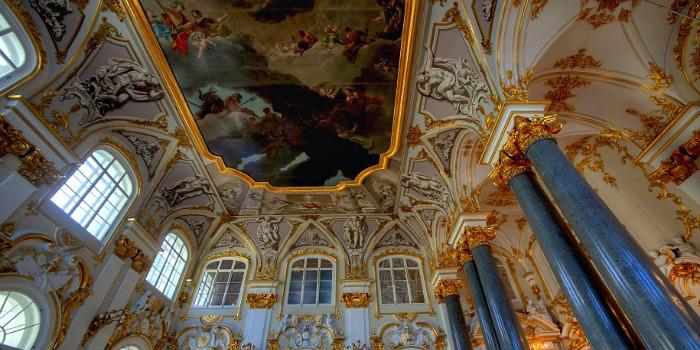 It is impossible not to fall in love with St. Petersburg, one of the most beautiful cities in the world, and after you visit it, you can understand why. The most European of all Russian towns and cities, Saint Petersburg is the second largest city in Russia. Unlike the busy capital Moscow, it is however calm and unhurried, just as a real museum-city should be.
Like Venice, St. Petersburg is spread across a lot of big and small islands. A year-round destination for tourists from all over the world, this spectacular city boasts magnificent bridges, numerous rivers and canals, and majestic palaces and cathedrals.
The city's name is very symbolic: it was named in the honor of Saint Peter, who is the keeper of the keys to Paradise. Among the nicknames for St. Petersburg are "The Venice of the North" and "Northern Palmyra". It is also called "the City of White Nights" which are the city's defining features from late May to mid July. The sun hardly sets and visitors can admire the wonderful panoramas of the night-time city.
Saint Petersburg today is one of the most important cultural, scientific, and industrial cities in Russia, housing several hundred museums and exhibition halls. Great Russian and foreign artists, poets, writers and composers have admired the beauty of Saint Petersburg and commemorated it in their works.
In 2003 St. Petersburg celebrated its 300th anniversary.
HIGHLIGHTS IN ST.PETERSBURG
As St Petersburg was regarded by its founder as the administrative, political, economical and cultural capital of new Russia, the Alexander Nevsky monastery was intended to become the new religious center of the country. Laid out in the building of the Church of the Annunciation, the 18th century Necropolis of prominent figures of Russian art, today the Alexander Nevsky Lavra can be regarded as a religious center of St. Petersburg and a veritable Russian pantheon.
The credit for its creation should go to a great number of eminent architects, artists and anonymous folk craftsmen. Its wonderful parks, 176 fountains of various forms and styles, four cascades, majestic palaces, numerous gilded statues of ancient gods and heroes, and remarkable collections of sculpture, paintings and minor works of art make Peterhof a veritable gem of art itself, often called "Capital of Fountains", unique in the world.
Petrodvorets was practically razed to the ground during World War II, and what you see today is a faithful reconstruction that stands as a symbol of the nation's postwar recovery.