Nizhni Novgorod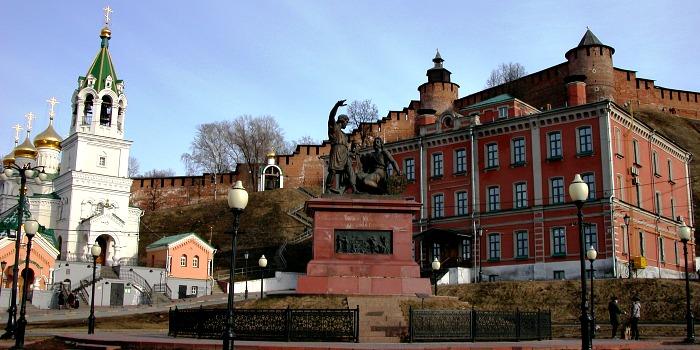 Nizhni Novgorod is located 400 km east of Moscow at the confluence of the Russian major Volga and Oka Rivers. Nizhni Novgorod was founded in the beginning of the 13th century. At the end of 19th century, it was a major commercial center of Russia, one of the most significant in Europe. All the architecture of the center of the city corresponds to the Russian merchants' way of living. Nowadays it is a big industrial and cultural center of Central Russia.
HIGHLIGHTS & SIGHTSEEING IN NIZHNI NOVGOROD
Beautiful and well-presented Kremlin of Nizhni Novgorod located on a hill in the central part of the ancient town.
Settlement Bolshoye Boldino (about 250 km away) - village previously belonged to the ancestors of Alexander Pushkin, the most famous Russian poet from the 18th century. In 1836, Alexander Pushkin spent few months here and produced many literature masterpieces known in the world as "Miracle of the Fall of Boldino".
The Art Museum is called a «miniature Tretyakov Gallery»: the extensive collection of the museum comprises about 8,000 works of art. It contains many valuable paintings by nearly all-outstanding Russian artists among which there are a number of masterpieces of Russian art.
Regional folk crafts: Khokhloma and Gorodets - multicolored gilt-shining painting on wood, Balakhna lace and Pavlovo filigree.