St. Petersburg Guided City Tour by Car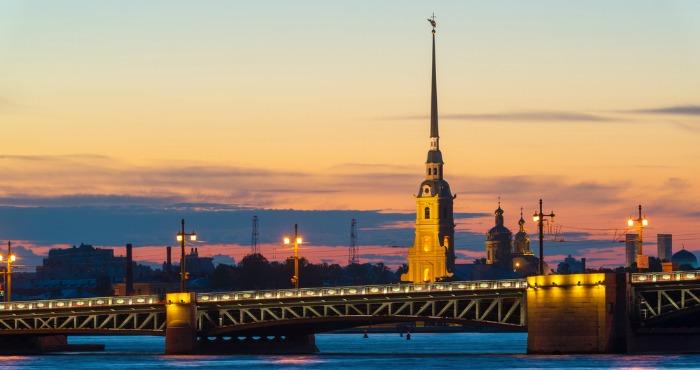 St. Petersburg is a very young city compared to old European capitals. Founded in 1703 it is probably the only city in the world that had so much historic events and had such a great importance in such a short period of time. The city's name is very symbolic: it was named in the honor of Saint Peter, who is the keeper of the keys to Paradise. As an outlet to the Baltic sea, the foundation of this city was very important for Russia's future development from both strategic and economical points of view. Saint Petersburg was considered to be the key for paradise for Russian Empire.
St. Petersburg is the imperial city of golden spires, golden domes, pastel palaces and picturesque canals. With its arrow-straight avenues, leafy parks and lovely architecture, the Northern Venice is as staggeringly impressive as New York or Paris.
During the tour you will see all the main highlights of St.Petersburg: the Winter Palace, Nevsky Prospect, Kazan Cathedral, the Admiralty, Palace Square, the Peter and Paul Fortress, the Naval Museum, St.Petersburg University, the Menshikov Palace, the Fine Arts Academy, the Bronze Horseman, Alexandrinsky Theatre, Smolny Cathedral, the monument to Catherine the Great, Fine Arts Square, the State Russian Museum, the Church of Resurrection on Spilled Blood as well as numerous canals and rivers and beautiful bridges across them. Your guide will tell you the story of the city, the events that have left their scars on its face, its optimistic and dramatic plans for the future, together with anecdotes about its strange, friendly and colorful inhabitants, and answer any questions you might have about this most fascinating of cities.