St. Petersburg Boat Trip with an Audio-Guide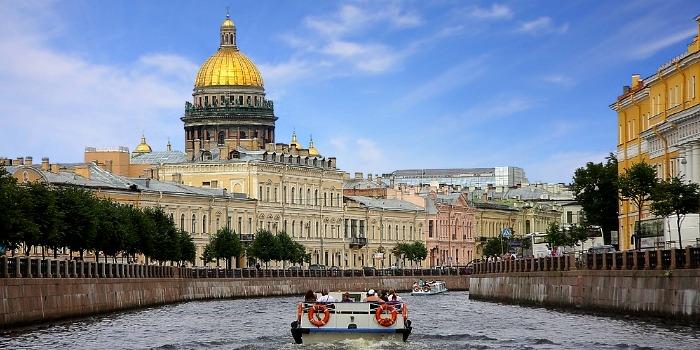 A new perspective on the city can be gained from water-level and the boat trips visit some areas of the city that might not be reached on ground. There are trips with interesting route in the historical part of the city. From the very outset the city was built on water, on numerous islands in delta of the Neva River. The combination of fascinating architecture and water in St. Petersburg, as well as in Venice, has a special charm.
The looming silhouettes of the bridges, the grandeur of the waterways, the granite embankments with their various piers and slipways, the 18th and 19th century palaces and parks on the banks of the Neva and the canals, architectural landmarks in the form of the domes and spires of churches and cathedrals, visible from a long way off - all this contributes to the unique appearance of the "Venice of the North", one of the world's most beautiful cities.
Boat trips are operating from May till October and are highly recommended especially during the White Nights. The boat trip is with an audio-guide.